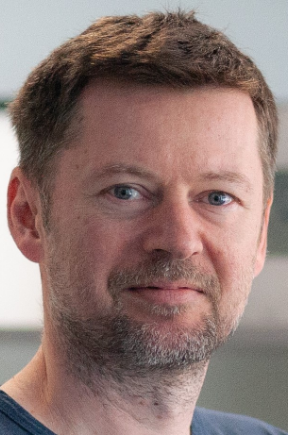 Guild Lead CI/CD DevOps & Agile Enineering Coach
Raiffeisen Bank International
The DevOps Transformation Toolbox - 10 Tools that drive RBI's transformation to modern Software Engineering
Transformations are complex processes. Moving an IT organization to a modern way of working is no exception. RBI understood the complexity of this journey and applied a trusted and tried set of tools along the way.
This talk explains the 10 most important drivers that helped RBI to shape the transformation to product teams applying DevOps methods and practices and summarizes the current level of progress that has been made.
The selected set of tools has shown to be appropriate to help transforming the IT organization and considerable progress has been achieved.
The mission our banking group has is clear: Continuous innovation to drive customer value.
Our approach in fulfilling this mission is to is moving to agility on all levels.
What we want to make sure is that we deliver the right stuff quickly and also very important, deliver them in a way that also is good for our people.
This is what agility is about: change in small increments, get feedback quickly and learn. At the end what we want to achieve is a continuous flow of value to our customers.
RBI in some areas always had a strong IT but this strategic shift puts a lot more responsibility on the shoulders of the engineering teams so the challenge that RBI IT was facing is how to find a new way of working for our engineers.
After studying physics at the Technical University in Vienna I started to work in the software industry more than 20 years ago. Got my first development experience as developer in the telecom industries and later on covered multiple roles in development and software architecture. During the last couple of year my focus was on being an engineering lead. Since three years, I help transforming Raiffeisen Bank International as a DevOps community lead.